New Paradigm's Groenheide set to launch embedded parametric technical MGU
New Paradigm Underwriters and its director of specialty insurance programs Mark Groenheide are in the market securing reinsurance for the launch of a new technical MGU called Conductive Underwriters, which will provide all-risk coverage including embedded parametric insurance, Program Manager can reveal.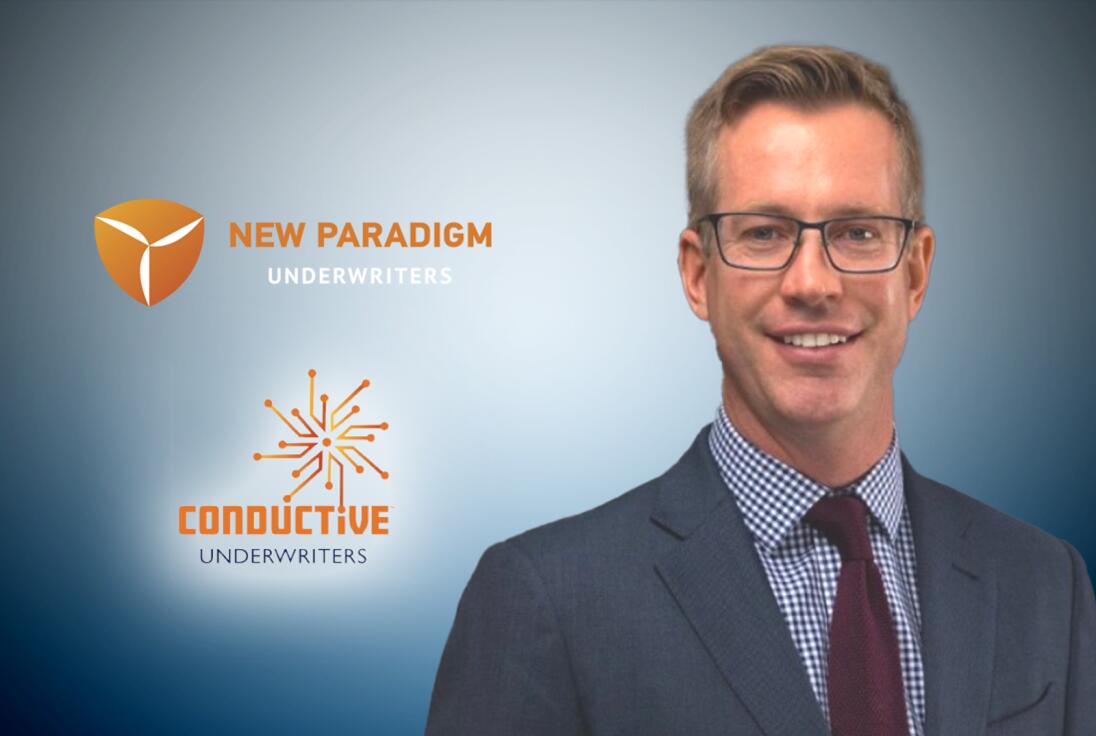 According to sources, the former HDI Global and GuideOne executive is taking elements of products he created at his former companies that blended traditional insurance cover with embedded parametric protection.
It is expected to focus on niche classes of business including renewables, industrial risks and other systemically important risk types.
Conductive Underwriters – which was incorporated last September in Florida – will sit as a subsidiary within the New Paradigm family of companies with Groenheide as lead underwriter.
The executive is understood to be looking to bring on former colleagues from GuideOne, where in 2021 he built a new energy division that also offered integrated parametric solutions as part of its product suite.
Among the first hires is Francesca Finucane, most recently a specialty underwriter at GuideOne.
Conductive Underwriters is also expected to unveil a number of other MGUs and facilities that have a focus on providing traditional coverage that includes embedded parametrics.
They include Blok Underwriters, an MGU set up this January focused on insuring companies in the crypto-mining industry – including property coverage for facilities – as well as other areas of the blockchain arena.
A third MGU called Eastern Shore Underwriters will focus on insuring better quality single-site locations in the coastal property insurance space, also with embedded parametric coverage as part of a traditional policy.
Distribution for the initial energy MGU will be "highly technical retailers and some wholesalers", said a source familiar with the initiative.
It is thought the MGU has been talking with multiple global insurers to provide paper for the launch while it works with its reinsurance broker Howden Re to complete its reinsurance panel.
Innovative approach
Although he wouldn't comment on details of the new MGU when approached by this publication, Groenheide confirmed Conductive Underwriters will focus on technical risks.
"New Paradigm has been at the forefront of delivering parametric solutions to clients for almost a decade and continues to seek to provide transparent solutions and innovation to the insurance market to better assist brokers in successfully transferring risks for their clients.
"We believe the parametric insurance revolution is still in the early stages of development and these facilities will continue our tradition of innovation within the space," he said.
A presentation seen by this publication said Conductive will not be a "traditional MGU".
It said the underwriting approach has been designed to deliver expertise for technical classes "in a diversified manner with small bites at big apples".
The MGU will combine technical knowledge in form and rate with "rapid and transparent underwriting" and a focus on "underwriting returns and maximised profits" with "built-in trusted distribution partners and long-standing relationships in under-served classes".
New Paradigm uses Weatherflow's network of close to 100 hurricane anemometers up the east coast of the US to provide real-time wind speed data during named storms.
Parametric triggers are based on predetermined wind speeds with coverage triggered when those wind speeds are met or exceeded at pre-selected anemometers.
The use of parametric triggers enables "transparent, bespoke, rapidly settling" alternatives to industry loss warranty products, according to New Paradigm's website.
By embedding the products in traditional insurance coverage, insureds can benefit from expanded cover and payouts if the parametric element is triggered even if traditional cover isn't.
Resurrection of embedded parametrics
The move to launch Conductive Underwriters comes after Groenheide teamed up with New Paradigm when he was at GuideOne to offer integrated parametric solutions in traditional insurance policies, in a move also first revealed by this publication.
In that instance policies were also written via an MGU in the form of GuideOne subsidiary CGA Insurance Solutions.
Under then head of specialty Groenheide, West Des Moines, Iowa-based GuideOne had launched a new energy division at CGA with an initial $15mn line.
The plan was also to roll out MGUs in other segments.
The energy offering included natural resources, industrial, midstream and downstream risks, with physical damage and business interruption coverage.
The customisable integrated parametric solution was thought to be a first for the energy sector.
The MGU platform was also designed to enable GuideOne to bring in additional capacity alongside its in-house underwriting capabilities and create fee income for its parent.
But last September GuideOne shut down its energy business written through both CGA and the open-market brokerage channel, after building a combined portfolio thought to have reached just under $140mn at its peak.
The closure marked another reversal by GuideOne in the specialty space, following the departure of Groenheide and the carrier's former CEO Jessica Snyder earlier in 2022.
New Paradigm was not immediately available for comment on this article.