Construction MGU Shepherd readying three-line primary solution for 2023 launch
Construction-focused insurtech MGU Shepherd is working on a new three-line primary insurance solution which will offer its client base of middle market contractors and projects commercial general liability, commercial auto and workers' compensation coverage.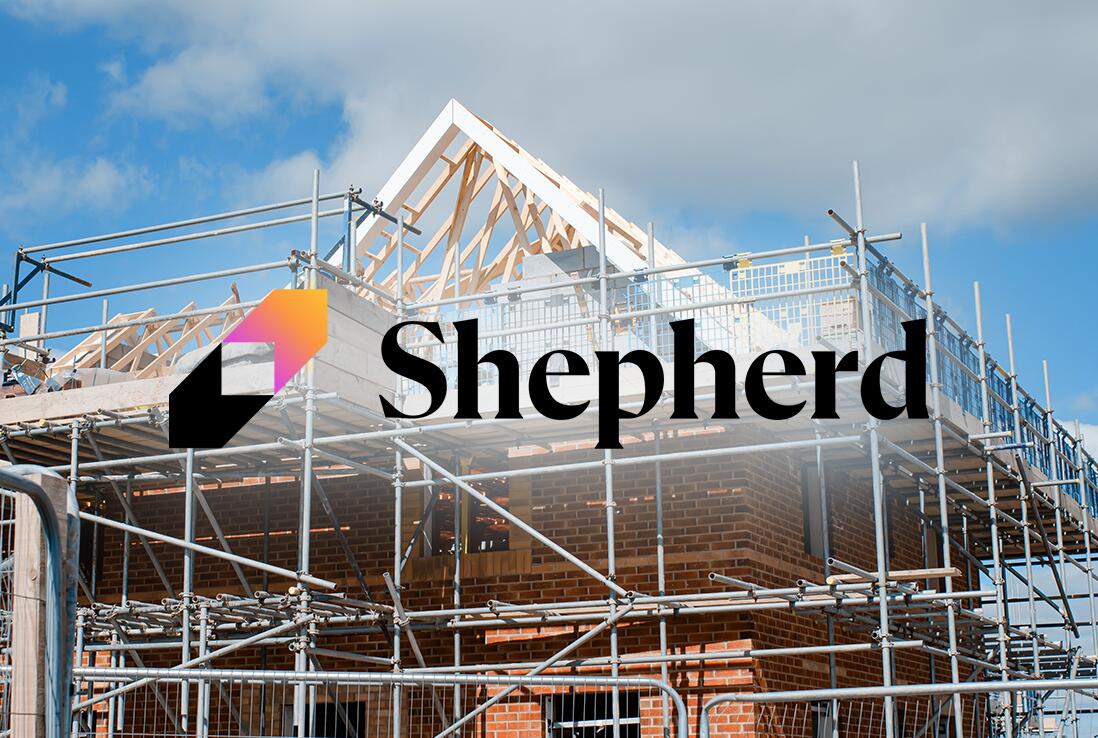 The new offering will be brought to market in the new year, Shepherd said, with the MGU understood to be working on finalizing capacity support for the program.
"Much of the setup work to support this expansion took place over the second half of 2022, both from a product and underwriting perspective," the insurtech said.
"We're building upon the foundation of what already exists from a technical standpoint, avoiding rework and creating a consistent experience for both our own underwriting team as well as our customers. We'll still be industry best in terms of speed, and we'll extend our data advantage further."
Shepherd said much of its work in 2023 will be on rolling out this three-line primary solution across the US, as well as further pushing the excess liability program it launched earlier this year.
Primary insurance always in plans
Launch of the primary solution had always been in Shepherd's plans. As the MGU noted, its goal has always been to be a primary lines carrier, but led with the excess liability offering as it provided speed to market and enabled it to launch quickly on a countrywide basis.
The insurtech also developed the excess offering owing to what it said was "overwhelming market demand" for the product, especially among contractors that needed capacity within the first $25mn of casualty protection.
"We can definitely say this was the right decision," Shepherd said. "And while this strategy has worked extremely well for us, we know that the larger industry impact that we seek comes from being a primary lines insurer," it added.
This publication reported in February that Shepherd had secured capacity from Core Specialty to begin writing a book of construction-focused excess liability business.
As detailed at the time, Core Specialty, the former StarStone US business that was rebooted in 2020, supports the excess liability offering as a hybrid fronting carrier, with the specialty insurer understood to be retaining a significant portion of the risk underwritten by Shepherd.
Core Specialty is supported by a panel of reinsurers through a quota share agreement. Among those reinsurers is Greenlight Re, whose Greenlight Re Innovations arm made a seed financing investment in Shepherd in September 2021. Shepherd also established a captive that takes a share of the risk being written.
Rapid growth
Since unveiling that liability product, Shepherd said it has emerged "as one of the most active excess markets" and has teamed up with 16 retail brokerage partners, and received over 300 submissions and generated growth of more than 23 percent quarter-over-quarter.
To date, the insurtech MGU has bound accounts ranging from $40,000 to $1mn in gross premiums written, while it now has exposure in 35 states across the US on its books.
"We remain laser focused on the long-term path of sustainability and profitability in favor of shortcuts to drive growth," said Shepherd.
"There is a long history of MGAs who enter the construction industry with intent to write high premiums in the most volatile areas. They don't last.
"We've challenged ourselves to find different ways to differentiate and provide value, while competing for the best contractors and the most favorable projects," the insurtech added.