Flight to quality
Among the many takeaways from the Program Manager 2023 Conference & Awards event in New York City last week there were arguably two that resonated and could be applied across all the topics for discussion on the day.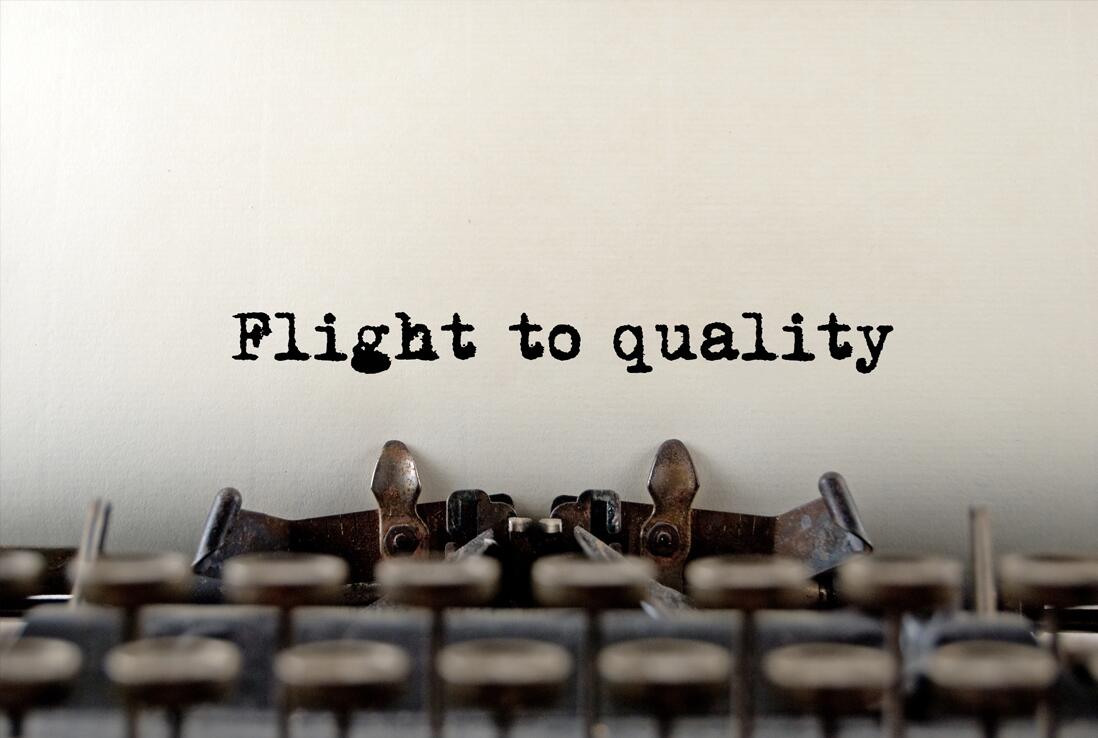 One was the imperative for the sector not to "XXXX" it up, as some have put it. The other was that there is a flight to quality becoming visible in almost every area of the business in response to a shift in dynamics, most notably with the tightening reinsurance market and more challenging financing environment.
As we have reported at length since launching Program Manager a couple of years ago, the sector has been on a tear that in recent years has been largely unchecked.
But a couple of public missteps within the MGA and fronting space in the last six months, together with external headwinds, have focused minds on making sure standards don't slip and that the future of the sector is secured and lessons of the past are adhered to.
Our morning keynotes – K2's Bob Kimmel and BMS Re's Pete Chandler – both stressed the importance of stewardship of capital for MGAs especially and an emphasis on underwriting profits.
Kimmel warned that MGAs could become a "dirty word" again if they have grown too fast in long-tail lines of business.
And Chandler said the sector must seize its opportunity. "Let's not shoot ourselves in the foot on this one … let's be great stewards of this product, of this marketplace and make sure that we take it and put it to good work because now is the time."
The theme continued across panel discussions that followed during the morning session.
Although there continued to be a bullish view of the sector's prospects, panellists were quick to highlight the need for a flight to quality.
Clear Blue president and CEO Jerome Breslin said it was not so long ago when MGA business was a "four-letter word", with a confluence of bad events and bad actors.
He warned the sector could return to those dark days if it doesn't encourage a flight to quality.
"In a harder market, more challenging programs are going to have a hard time finding capacity. They may need to go away or shrink dramatically and that probably needs to happen because the underwriting needs to get better," said the executive.
Property and casualty
The capacity challenges in property cat have been widely reported, but panellists also raised concerns about casualty business being underwritten by MGAs.
Liberty Mutual's Tracey Sharis suggested loss costs are "far outstripping" the 8 percent average rate increases for the business, as she pointed to courts reopening with a vengeance.
"For those of you who are backed by outside investors or owned by a significant parent company, another buyer beware: getting behind on your awareness of what's going on with your long-tail business is going to create a very challenging outcome," she cautioned.
MGAs that can demonstrate a track record and are firmly in control of their underwriting are likely to benefit in an environment where capacity providers are being more selective about the deployment of their capacity.
In the overcrowded fronting space, a flight to quality is also expected, with a focus on "operational excellence" and tight controls. There is already anecdotal evidence of some of the larger MGA platforms looking to focus their relationships with larger, financially stronger fronting carriers.
And M&A activity too is likely to be driven by separating the best from the rest, and finding partners that can provide quality underwriting results, participants in a later panel said – especially with fewer active buyers.