TMPAA study: Bullish outlook after growth reaccelerates to 17% in '22
US program sector growth accelerated in 2022 with no sign of a change in the trajectory that has seen it expand by 352 percent since 2010, as administrators line up new launches and carriers look to grow, according to the latest Target Markets Program Administrators Association (TMPAA) study.
TMPAA and Advisen – now a Zywave company – teamed up on the ninth State of Program Business Study, with 155 program administrators (PAs) responding to the survey.
According to the study, which was officially released this afternoon at the TMPAA Annual Summit in Scottsdale, Arizona, the market grew from $67.6bn of premium in 2021 to $79bn in 2022.
"With its upbeat results, program business continued to outpace the overall commercial insurance marketplace. Administrators and carriers polled expect this trend to continue and see a bright future for the program space," said the study.
Between 2020 and 2022, program business grew by 47 percent, oustripping the 21 percent growth in direct premiums earned for the overall US commercial P&C lines over the period.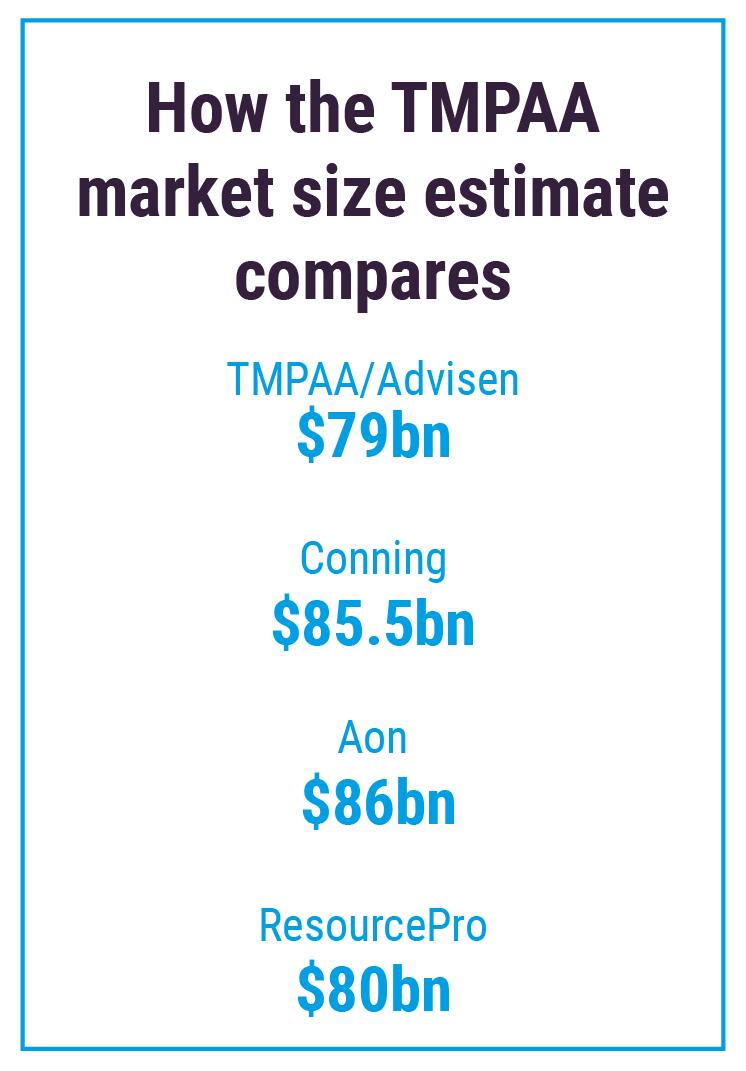 In the executive summary of the study's findings, the TMPAA noted that program business had encountered a "multitude of challenges" that led to a slowdown in the growth of premiums administered and a decline in renewal rates in 2020.
"Amid these challenges, administrators strove to innovate, adapt and find new ways to meet the evolving needs of their clients and partners. As a result, program business has regained its growth momentum in 2022," it reported.
Speaking to Program Manager on the results of the latest survey, TMPAA board member and former president Chris Pesce, who is also national programs leader for One80 Intermediaries, described the growth of the sector since 2010 as "remarkable".
"It seems that carriers have recognized PAs as a chosen path for growth and deployment of capital. That's great for the industry and certainly wasn't always the case. So it's been a good trend to watch," he said.
Pesce – who presented the results of the survey at the TMPAA Annual Summit on Monday afternoon – noted that the number of PAs continues to grow, despite M&A activity in the space.

The study reported that the estimated number of PAs in the US increased by 100 to 1,100 in 2022 as new entrants joined the space.
"That's unexpected," he said. "You would assume with all the M&A that there's going to be consolidation in the space, and perhaps the number of PAs would be shrinking."
The executive said that part of the continued growth of PAs is driven by new entrants into insurtech.
"If you look at the early days of insurtech, they were hoping to come out with a model that would displace – whether it be the retail agent, or the wholesale intermediary, or the program administrator. Instead, what we've found over the years is … the PAs and insurtechs have really embraced each other. Instead of being something that displaces, it really has become enabling to the PAs."
He added: "I think that is one of the key drivers that continues to make program business an attractive place because the carriers tend to chase the technology, whereas I think the PAs tend to lead it."
The study also included the views of other TMPAA board members, with Euclid Insurance Services president and CEO John Colis suggesting that the continued shift of talented underwriters from insurance companies to delegated authority has been another driver of growth.
The survey also found that the sector is actively gearing up for further growth.
A total of 83 percent of PAs polled said they plan to introduce new programs in the next two years, while 96 percent of carriers said they plan to add new programs in the next three years and increase the amount of premium written from programs over that same period.
Key findings
Other key findings in the survey included a focus on the hot topic of 2023 amid the fallout from the Vesttoo collateral scandal and other counterparty security and capacity-related missteps in the MGA and fronting space this year.
There was also an exploration of several other benchmarking areas that have a significant impact on program business, including PA and carrier practices and views around data analytics and machine learning, M&A, cyber coverage, IT and post-pandemic work arrangements.
The biennial survey reflects the views of 155 PAs representing 1,062 programs, 51 insurers representing 1,521 programs and 21 service providers.
It noted that following the pandemic, PAs and carriers in the space are facing a number of old threats, including PA-carrier relationships, consolidation, capacity issues and data concerns, as well as several new ones.
One respondent to the poll suggested challenges facing the sector are like growing pains.
"The business is growing up and doing so rather quickly. If it is exploding with growth and potential now, it'll be interesting to see what it would look like when it further matures.
"How will its growth impact services provided, the size of the programs administered, and many other aspects? That's something to look forward to," they said.
Among the many findings detailed in the comprehensive 103-page report was that PA and carrier views on the impact of the hardening market in pricing, capacity, reinsurance availability and terms and conditions are "fairly aligned".
It also reported that PA and carrier respondents reported rate increases across most lines of business, but saw moderation as increases slowed, in line with reports from the broader commercial P&C sector.
PAs and carriers reported greater use of data analytics and machine learning, with the greatest use in underwriting, followed by claims, administration and loss control.
Non-traditional capacity
Unsurprisingly, there was a greater focus in the latest survey on the use of non-traditional capacity, amid the fallout from the Vesttoo scandal.
And the study revealed that PAs show mixed enthusiasm for the use of non-traditional carriers to provide capacity to the programs they write.
Three-quarters of PAs surveyed said they still prefer traditional carriers over non-traditional options such as hybrid fronting and fronting.
And 71 percent of PAs that responded said they did not move any programs from a traditional carrier to other options.
Looking ahead to whether they would use non-traditional carriers in the next two years, 35 percent of PAs said they would, with 39 percent saying no and 26 percent uncertain.
There was also further drop-off in the percentage of PAs using a Lloyd's syndicate to support their program business, from 45 percent in 2020 to 39 percent – after declining from 58 percent between 2018 and 2020.
The study commented on the rise of fronting carriers in recent years, citing Conning data that they accounted for $12bn in premium written by MGAs last year, up 38 percent on 2021 – such that around 15 percent of total MGA premium is now supported by fronting companies.
And respondents suggested that level of growth could meet headwinds in the future.
"There will be a culling of fronting and hybrid carriers coming in the next five years. There has been an incredible influx of capacity and many have been aggressively adding new programs in some very difficult lines of business," said one PA.
But another added: "I'm not sure how the hybrid fronts will fare over the next five years, but I'm certain the program business model will continue to flourish."